Ambulance-chasing Texas lawmaker celebrates midterm win from jail.
***Revealing*** This sort of thing is routine practice for All the European Albion Colonizers daily. But of course no need to address that, since the idea is to try to claim they are clean and honest, while un-conscious Moors, aka so-called Blacks are held to redicule and shaming for the same thing. How many Pale = "Black" Rapists, Murderers, Master Thieves etc never get put in any jail, or get their Crimes covered up by the so-called free Press. 

Published time: 8 Nov, 2018 20:17 Get short URL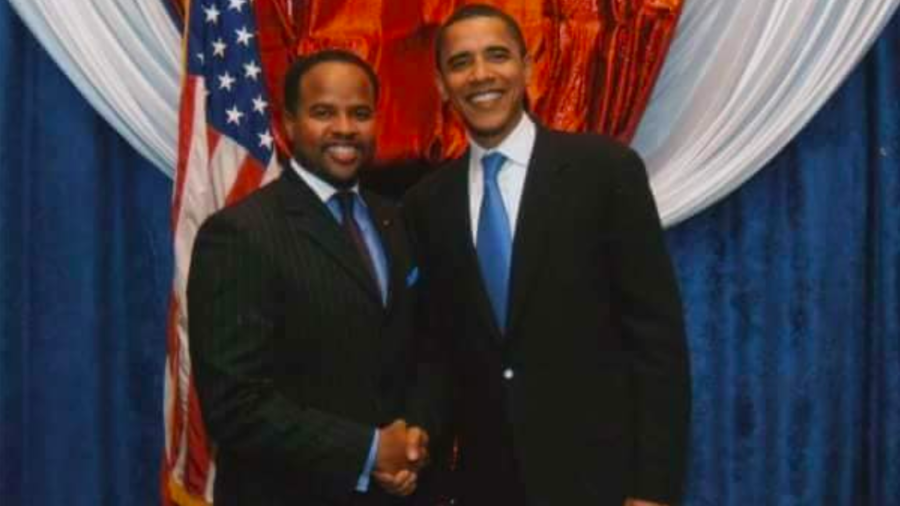 Texas representative Ron Reynolds with former President Barack Obama ©  Ron Reynolds / Facebook

During a night of midterm election celebrations across the United States on Tuesday, one Texas state representative met the news of his reelection in a rather unusual location: a jail cell.
Ron Reynolds, a Democrat from Missouri City, claimed victory in Texas House District 27 after running (unopposed) from behind bars. Reynolds secured nearly 50,000 votes after being booked into the Montgomery County Jail on September 7.
The Democrat is serving a year-long sentence after being convicted in 2015 on numerous counts of 'barratry' — illegally soliciting clients for his law firm, more commonly known as 'ambulance chasing.' Read more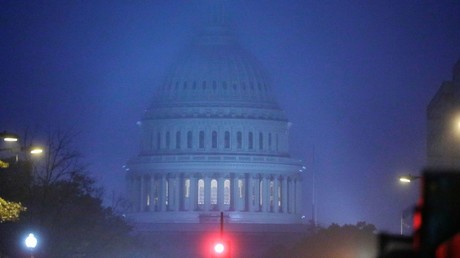 US voters re-elect lawmakers facing criminal indictments & corruption charges, because why not?
An undercover investigation in 2012 found that a chiropractic firm was influencing its patients to hire Reynolds after being hurt in accidents, according to local reports.
Given that the convictions were misdemeanors, however, the state legislator was not forced to resign from his public position, although his law license was suspended in 2016. Reynolds spent three years appealing the convictions but eventually handed himself in to face the music.
The state legislature reconvenes in January 2019, at which point Reynolds will likely still be in jail, unless his sentence is dramatically shortened. If his sentence is not reduced, he could end up being a no-show for an entire legislative session.
Congratulations to Ron Reynolds for winning his election. Only a year left on his sentence.

It's hard to complain about national politics when a guy in jail goes unopposed in a local election. pic.twitter.com/0gZsWB4yaM— JD Rucker (@JDRucker) November 8, 2018
But Reynolds doesn't seem too bothered. A statement released by his office assured people that the lawmaker has "full confidence that his experienced staff will be able to handle any immediate needs of his constituents" during his absence.
Reynolds won reelection in 2016 with nearly 68 percent of the vote, while out on bond pending his appeals.